Our Pets Therapy Dogs 
I'm really thrilled to share with you our Pets Therapy dogs.

Chloe & two sisters from Chloe's first litter Maggie May & Lil Bear both are giving so much pleasure to so many xxx  Our Dogs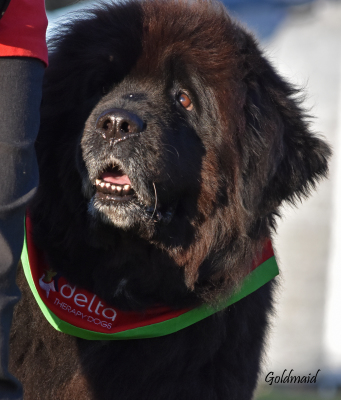 Chloe has passed her assessments required for us to be a

DELTA PETS THERAPY TEAM
Chloe & I visit our facility each week, when we walk through the door it's lovely to see the residents & their smiles.  The residents & staff are amazed at her size & her gentleness, she just knows if someone can't get to her & will stand by their bed so they can run their hand through her coat & give her a pat.

I have to say I am doing the most rewarding thing I have ever done in my life Pets Therapy team with my beautiful Chloe...

Today we walked into the facility & there was no-one in the foyer??? Where is everyone? well half the site was in lock down because of the flu & the other half were waiting patiently.

Chloe was straight up to everyone I think she is really starting to get to know everyone & all the smells now  One of the ladies was sliding off her chair, Chloe saw & went up to her so she could lean on her to pop herself back up....

Another lady had to leave her dogs behind & although she loves Chloe she still gets sad at the thought of her pets, this week Chloe just sat right beside her & gave her a snuggle... Just a few stories of today's visit like I said its the most rewarding thing I have ever done & Chloe is the reason why love my beautiful girl to bits xxxx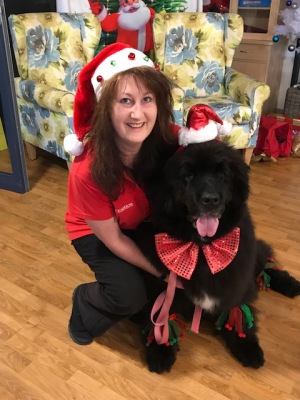 Maggie May goes to work with Shane & I every day, it is really rewarding to see the faces light up when Maggie greets our clients, staff & students with her bark hello & tail wag. 

She seems to know if someone is having a bad day & gives them a nudge that everything will be ok. You can she her smiling in the photo to the right at the Training Centre with one of our students.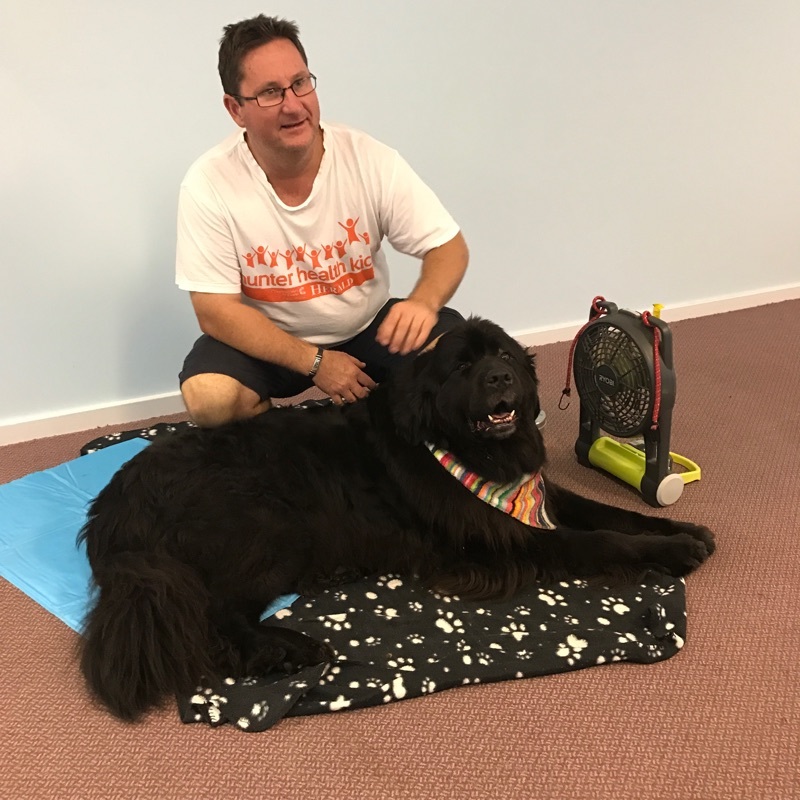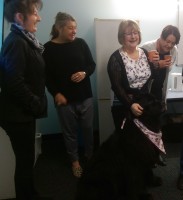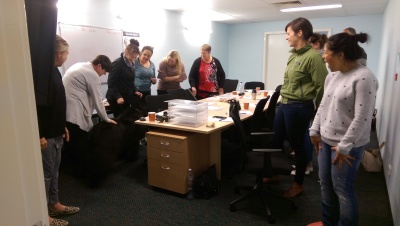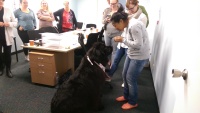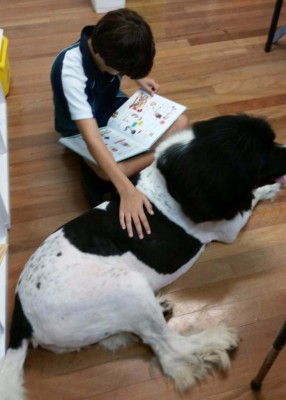 Lil Bear is loved by all the kids, parents & teachers at school.

Teaching is made easy when Lil Bear is in class.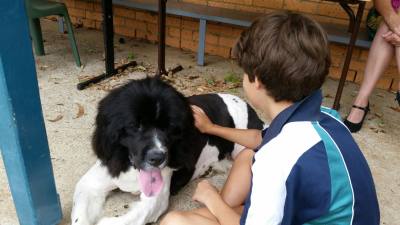 Taking her first paws in training for Pets Therapy
We had a lovely visit from a beautiful black furry ball of love today at work. 

Janelle Wallace & her gorgeous baby girl Savannah, came along to spread some Christmas cheer & puppy love to the office.

Really helped a client as she was leaving too.

Thanks Janelle, pet therapy at its finest & Savannah only a baby at the moment herself.